Tracker Elf Recruiting On Track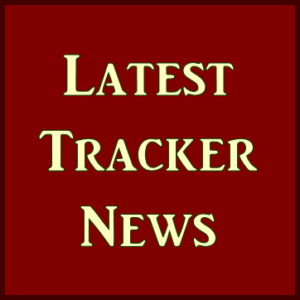 As the tally of tracker elves on record approaches 35 million the team at North Pole Flight Command and SantaTrackers.net remain focused on keeping up.
"We're just starting to see the numbers really increase," said Elf Roger Star, International Director of Santa Trackers at Flight Command. "We expected to do well in October but we didn't think we would hit 35 million before Thanksgiving. That's going to happen, leaving us just 5 million short of the goal with more than a month to go."
Last year, more than 3 million trackers joined the cause in the last 2 days before Christmas. This came after weeks of intense recruiting in December.
While it is always nice to see a big burst in the numbers at the end the crew at SantaTrackers.net would rather see elves sign up now. This gives them time to get trained and organized before Santa takes flight.
Training has been ongoing in the form of posts at SantaTrackers.net. Elves on staff report that more of those training posts are on the way and will eventually be organized in an easy-to-search archive.
Many are looking forward to the new Tracking Santa app that will be out soon. But officials at Flight Command warn that the app, while useful for anyone in tracking Santa, will not be a training tool for new elves.
"An app for elves and elves alone is being developed," said Elf Winslow, the special projects manager at the North Pole heading up the apps projects. "But it will have to be much more than the Tracking Santa app that will be released soon."
The North Pole hopes to see another million elves join the tracker ranks between now and the 1st of December.
https://santatrackers.net/wp-content/uploads/2020/11/111820.jpg
321
845
Elf Max
https://santatrackers.net/wp-content/uploads/2022/02/logo5.png
Elf Max
2020-11-18 08:34:43
2020-11-18 08:34:43
Tracker Elf Recruiting On Track