Elf Training #19 – A Landing Zone for Santa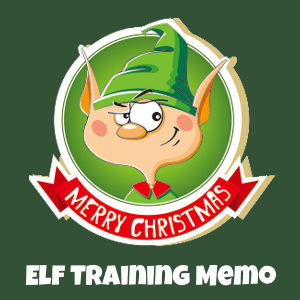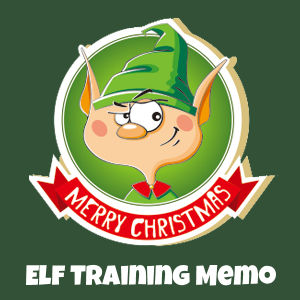 Hi ho, Trackers!
Today's topic in Elf Training is a fun one. It's something that comes up every year – building a landing zone for Santa.
Kids do this all over the world. Some are good at it and some need more practice.
But tracker elves usually pay attention to this because they have to think about Santa as part of their job as an elf. You'll be sending in weather reports and roof reports and doing chimney inspections and other stuff that will cause you to really, really think about how Santa lands at YOUR house, and how much space he needs, and what the reindeer might experience and how a big sleigh like that fits or doesn't fit on your house.
It's only natural for a professional tracker elf like you to worry about this stuff.
For many, the need to actually mark out a spot for Santa to land and park so he can deliver to your house or to the houses around you is something to think about. Some see it as a helpful project to work on in the days before Christmas.
First of all, you should know that Santa really appreciates it. He does. He can and most often lands without any kind of marking on a house or a lot because he's been doing it for years and has the best equipment in the world to do it. But when someone goes to the trouble to actually mark out a place for him to park the sleigh, well, he really appreciates it.
So, if you're going to do this, Santa just wants you to follow some simple rules:
Ask your parents or whoever own the property before you do anything.
Be safe. Don't climb ladders, dig holes or engage in other dangerous stuff to do this.
If you want to place lights and stuff, that's fine, but be mindful of the neighbors. Bright lights could disturb them.
The sleigh is bigger than you think. And with 9 reindeer pulling it, the whole thing is about three times as long as a typical school bus. Landing something that big takes a LOT of space.
Leaving food and water out for the reindeer is more important than marking a spot for Santa to park.
It's okay if your landing zone gets covered in snow.
No need to put up signs. Santa can figure it out.
Never go into a chimney. In fact, Santa only uses a chimney as a last resort. But he also has certification and special tools to do it. Don't ever try it yourself.
Don't put a landing zone on the roof.
If you're going to do this, get someone to help. It'll be more fun that way.
And remember, Santa does NOT require a landing zone at all. He's been to your house before without one and can do it again. But if you follow all the rules above, Santa doesn't mind that you do it.
You are an elf. And he trusts you.
https://santatrackers.net/wp-content/uploads/2020/11/102520.jpg
321
845
Elf Roger Star
https://santatrackers.net/wp-content/uploads/2022/02/logo5.png
Elf Roger Star
2020-11-19 21:29:28
2020-11-19 21:29:28
Elf Training #19 – A Landing Zone for Santa