Elf Training #17 – Stocking Mail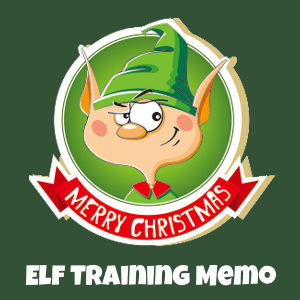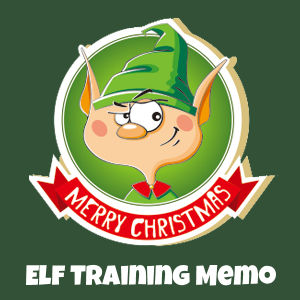 Hello trackers!
The subject of today's training is Stocking Mail. Have you heard of it or used it yet?
Stocking Mail is usually activated by the North Pole in the last couple of days before Christmas. It is an emergency courier service between your Christmas stocking and the North Pole Post Office.
Regular mail service in many countries can get bogged down around Christmas. If there needs to be communication between someone and the North Pole, stocking mail is activated to keep messages flowing.
Thanks to electronic mail and text messaging, stocking mail is not used as much as in Christmases past. But it is still used and tracker elves should be aware of it.
How does it work? If you write a note and put it in your stocking after stocking mail has been activated the North Pole Post Office can retrieve it.  How do they do that? Well, that I can't share with you (I'm not sure I understand it anyway). It's very high tech. All I know is that it works.
But it only works after it is activated.
If it works so well, why isn't it used all the time?
I'll be honest with you. If it were used all the time people would abuse it. They would try to put more in their stocking than stocking mail is intended for. Stocking mail is for messages and messages that are only written on paper. If other things were put into the stocking while activated some not-so-good things would happen.
Stocking mail was invented long before my time by the Research and Development Department. The stories of testing the technology are legendary. They get talked about all the time, far more than other technology the North Pole has developed. The testing process for mail was not controlled. Elves kind of got carried away with putting things into stockings that were activated just to see what would happen.
They sent all kinds of stuff without looking into the stuff when it went through stocking mail. At first it was small stuff, like cookies or sunglasses. But then they got carried away and tried putting in things like Christmas trees or large toys. It seemed at first like the technology was flawless and that it might even revolution the idea of Christmas Santa deliveries. I mean, why would Santa need to load his sleigh, drag out his reindeer and travel all around the world in a rush on Christmas Eve if anything could be sent by stocking mail, right?
But then they started to notice weird things. The cookies sent by stocking mail didn't taste right. The sunglasses kind of fell apart. One time they sent a baseball bat by stocking mail and it turned into a pile of toothpicks. Then, one day – real tragedy. They put an elf into stocking mail.
It wasn't pretty, let me tell you.
Santa decided it was dangerous technology and he vowed never to let the world have it. It was shelved for many years. Then a brilliant elf named Darwin invented a new kind of filter that controlled stocking mail better. The filter, which has some sort of weird name that I cannot remember, causes stockings to only accept paper-based things for transmissions. So if someone put a doll into an activated stocking nothing would happen.
They tested it for years and finally, after a Christmas of tough weather where a lot of last minute messages could not get through to Santa, he finally allowed for stocking mail to be used.
For years now we have used stocking mail at the last minute. So far it has only been used for just normal folks. Tracker Elves have never really had a need or a reason to use it.
So why do we include it in the training?
Well, what IF something happened and you could not communicate with the North Pole? What if you, as a tracker elf, needed to get something through that would help Santa?
That's why you know about it. Stocking mail FOR YOU is automatically activated in you hang your stocking in your home tracking center on December 23rd. Don't use it unless we instruct you to. But we want it ready, as a back up. You never know what could happen.
https://santatrackers.net/wp-content/uploads/2020/11/102120.jpg
321
845
Elf Max
https://santatrackers.net/wp-content/uploads/2022/02/logo5.png
Elf Max
2020-11-06 06:39:09
2020-11-06 06:39:09
Elf Training #17 – Stocking Mail