Elf Training #16 – Feeding Reindeer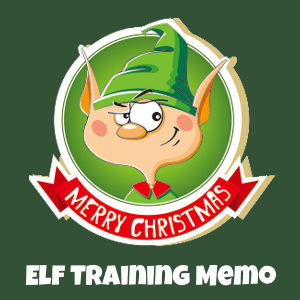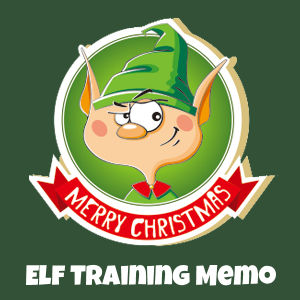 Greetings tracker friends!
It's 50 days TODAY until Santa launches! And can you see how many new elves we're getting?
Psst! Here's a news flash for you: that counter of the tracker elves we have is a little off. I have it on good authority that we're now past 33 million — and that news will be announced later.
Let's talk reindeer and your role with them.
What? You didn't think you have anything to do with the reindeer?
Think again, elf.
Santa's reindeer are a huge part of Santa's success. In fact, he can't be Santa without them.
So he is careful that they get good care.
It is a tradition in most parts of the world to leave cookies and milk out for Santa — and a little something for the reindeer too.
Usually that little something is carrots or celery. And that stuff is just fine, but often a little boring for them.
Sometimes well meaning families will leave out candy canes or other sweet treats for the reindeer. This is nice but not very good for the reindeer. In fact, candy canes make them sick and Santa tries to keep candy canes and chocolate away from the reindeer. It is not good for them at all.
Later this season on Santa Update I believe Mrs. Claus is going to leave some instruction out for people who want to feed the reindeer. She has a special recipe for people to follow.
But we know not many people will remember to use it.
That's where Tracker Elves come to the rescue.
Santa is asking, officially, for tracker elves to please prepare two simple things for the reindeer before they go to bed on Christmas Eve.
The first is water. Simple enough. Not many people remember to leave out water for the reindeer. The reindeer NEED water.
The second thing is dried oatmeal. The Reindeer love oatmeal. And it gives them fuel.
If trackers elves can remember to do this, Santa doesn't need to worry about keeping the reindeer going and he doesn't have to haul water and oatmeal with him on the sleigh.
Questions?
Ask below.
https://santatrackers.net/wp-content/uploads/2020/11/101920.jpg
321
845
Elf Max
https://santatrackers.net/wp-content/uploads/2021/03/logo-1.png
Elf Max
2020-11-03 07:00:49
2020-11-03 07:01:15
Elf Training #16 – Feeding Reindeer