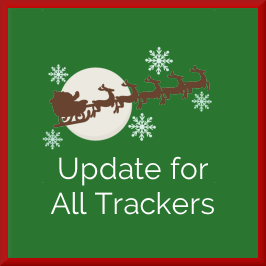 Greetings elves!
We have many, many hours before Santa launches and the real work of Santa tracking begins.
I had an idea of what we could do in the mean time to share some things with you that is pretty cool.
One of the best parts of my job is to work with Santa trackers all over the world.
A few days ago, we asked trackers everywhere to send us pictures of their Christmas trees as a way to test our photo submission report.
Many of you did so.
I thought it be a cool idea to share some of the best images we received, just click on the big picture below to access the entire gallery. These are some awesome Christmas trees:
This was such a cool idea that we thought it might be a good thing to try another photo invitation. How about you send us a photo of you and your home tracking center?
Just use the same photo submission report. We will gather and post up submissions later today or tomorrow.