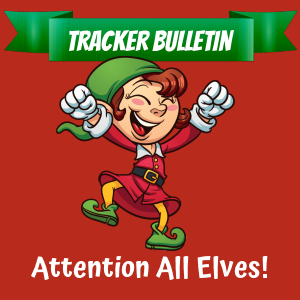 If you have been here on SantaTrackers.net for the past week or so you are likely already aware of the radio player at the bottom of the site. That was put there so you could listen to a special radio broadcast from the North Pole that has just begun.
It is the annual Tracking Santa Show on Kringle Radio. It features more than 2 days of the best Christmas music coupled with live radio news reports from the North Pole. The North Pole Radio News Team has reporters stationed all over the world to track Santa, collect Santa sightings and to report on the progress of Operation Merry Christmas.
Any serious tracker of Santa Claus will want to listen to this program while tracking Santa.
This is not commercial radio. This is North Pole-based radio programming. This is the same station Santa, Mrs. Claus and nearly everyone at the North Pole listens to. They receive the most up to date and report the most comprehensive news of Santa Claus available anywhere.
It's special because it comes from the North Pole by elves who work for Santa.
We hope you enjoy.