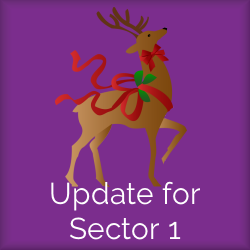 Attention Trackers in Sector 1 – we have an official request from North Pole Flight Command:
Please submit a chimney report by clicking here.
We are aware there may not be many chimneys in Sector 1. That's ok. If there are no chimneys near you just put that in the report.
This information is important. Santa asks it of you now because you are the first sector he will visit.
Your reports make it easier for Santa to make his visits.
There will be other reports requested as the flight progresses.
Yes, we are aware Santa has not launched yet.
He'd like to have this information before he flies.