Elf Training #22 – Weather Reports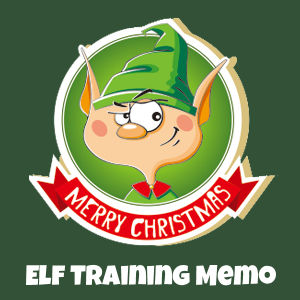 Hi Elves. I've been putting this training off for a while because it's so boring. I mean, who wants to report on the weather?
Well, you do.
The weather is the most common thing you will be reporting. And since it changes a lot you will be reporting it a lot.
Doing a weather report is not hard. Just go to this link and fill out the information.
But before you do that, look out the window. Better yet, if it is safe, just go outside for a minute and check things out. Look up and down your street. Look up in the sky. Write down the things you notice.
Then come back in and fill out your report.
I know that all sounds boring. But it's a necessary thing. Santa needs to know what you see. His sleigh is an open sleigh. So if it is raining or snowing, that's important information, right? If it is windy, Santa should know that. If there is lightning, it would be a good thing for Santa to know.
If it was YOU driving that sleigh, how important would the weather be to you?
That's how you should report it.
Pay attention, you guys. If there is one thing that your supervisor will ask a lot of you for it will be a weather report. You need to be ready.
https://santatrackers.net/wp-content/uploads/2020/12/121220a.jpg
321
845
Elf Max
https://santatrackers.net/wp-content/uploads/2022/02/logo5.png
Elf Max
2020-12-12 14:07:04
2020-12-12 11:14:37
Elf Training #22 – Weather Reports