Sector 4 Sets Up Shop in Bolivia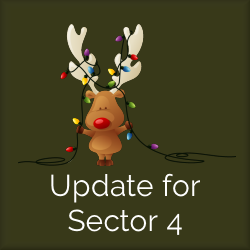 We are a little late with this announcement. Sorry about that.
Tracker Elves in Sector 4 will be happy to learn that the regional tracking center for Sector 4 will be located this year in La Paz, Boliva.
This was a surprise choice. Unlike other regional tracking centers, this one located in a big city. La Paz, which means Peace, is the capital city of Boliva. It is a rare thing for a regional tracking center to actually be located in a large city.
Why?
Because these regional tracking centers are serious workplaces. The work of tracking Santa around the clock goes on in these centers. If people knew where they were located the tracking center would have to deal with visitors all the time. That's why the tracking centers do not go to large cities usually. Fewer people mean fewer visitors.
As it is, the La Paz center will be located in an undisclosed part of the city in a building with no signs. Elves who work there will actually have apartments for them to live in, so once they are there they will not need to go in or go out.
Engineers will have the facility ready to occupy by Friday of this week and they should be operation by Saturday night.
Tracker Elves in Sector 4 should be ready to receive instruction from Elf Tubby at any time — he will post it right here.
https://santatrackers.net/wp-content/uploads/2020/12/113020.jpg
321
845
Elf Max
https://santatrackers.net/wp-content/uploads/2021/03/logo-1.png
Elf Max
2020-12-14 14:57:51
2020-12-14 14:57:51
Sector 4 Sets Up Shop in Bolivia