Elf Training #24 – Air Traffic Reports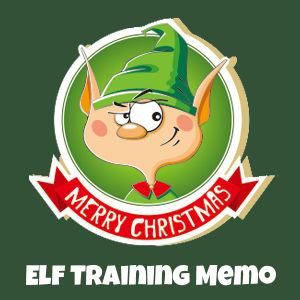 Greetings, Trackers!
Today we talk about one of the most important and exciting reports you can ever send to the North Pole – the air traffic report.
Now, most elves think this is a boring report. But that's because they don't really think.
Here's the deal: to do this report you have to either go outside and look up, or check out the sky from a window if you have a good view.
What are you looking for?
You're looking for things that fly. Planes, helicopters — or Santa Claus.
Yes, we actually want you to look for Santa. Granted, you might be pushing the limits of a bedtime advisory if you actually see Santa flying in your neighborhood.
That doesn't matter.
What matters is that you report it.
Your evaluation of Santa in flight is just as valid as anyone else's. Of course Flight Command is going to want to know about it.
This is not a complex report. You can see a sample of it below or click here:
https://santatrackers.net/wp-content/uploads/2020/12/122120.jpg
321
845
Elf Max
https://santatrackers.net/wp-content/uploads/2021/03/logo-1.png
Elf Max
2020-12-21 04:09:04
2020-12-21 00:19:13
Elf Training #24 – Air Traffic Reports