Elf Training #20 – Chimney Inspections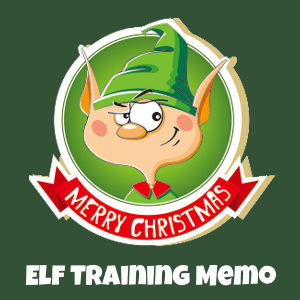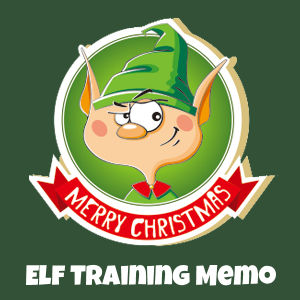 Greetings, Trackers!
Let's talk today about Chimney Inspections. Without a doubt one of the most common questions we get is this: what if a home does not have a chimney? What about apartments or duplexes or other types of houses that most of the time do not have a fireplace and thus no chimney?
It is a good question and one with a simple answer: Santa just goes through the door.
That answer, however, brings up other questions: How does Santa get past a locked door? If Santa doesn't or can't park the sleigh on the roof, where does he park?
We understand the questions and try to give you simple answers. The truth of the matter is that Santa is more concerned about moving quickly and efficiently so that he can get to everyone. Whether he gets into a home by way of a door, a window or a chimney really does not matter to him. He just wants to get in and get out as fast as he can.
It is important that you know this. Our job, as elves, is to help Santa to do his job.
With all that in mind, you need to report to the North Pole what YOU think is the fastest way for Santa to do his job. Take a look at your house. Take a look at the houses in your neighborhood. Tell North Pole Flight Command about what you see.
If you think, for example, that the Smith home would be easier to get into on Christmas Eve by going through the backdoor, just report that.
How does Santa get through a locked door? Well, that's a secret they haven't told me yet. I personally think that Santa is a master locksmith, but don't quote me on that.
Santa is more likely to use a door than he will a chimney these days.
But, Santa is not opposed to using a chimney if a house has one. But if he does use a chimney he sure wants to know what you think if it.
That's where chimney inspections come in. You do a great service to Santa and to North Pole Flight Command if you share what you think.
You can submit a chimney inspection report by going to this link. You'll notice that like the other report forms we use this one is very simple. Because you have to log in to the website we don't have to know much about YOU. From your login we know where you are and what general area you are reporting from. That information is automatically recorded and sent with every report you file as a tracker elf.
A chimney inspection is very important for Santa. The closer you can do it to December 23rd, the better. If you find a chimney looks suspect to you we encourage you to take a photo with your phone and just send it in as a photo submission report.
This is the real stuff of tracker elf work. Your eyes and your report are USED by Santa. They help him to move faster and to stay safer. Thank you for your efforts to help Santa.
https://santatrackers.net/wp-content/uploads/2020/12/102720.jpg
321
845
Elf Max
https://santatrackers.net/wp-content/uploads/2021/03/logo-1.png
Elf Max
2020-12-05 08:53:50
2020-12-05 08:53:50
Elf Training #20 – Chimney Inspections