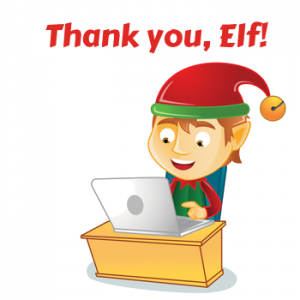 We appreciate your willing to apply for a promotion as an elf.
We recognize this is hard work and requires a lot of sacrifice and Christmas spirit.
Your application will be reviewed and if you fit the needs of the position we may contact you again soon for more information.