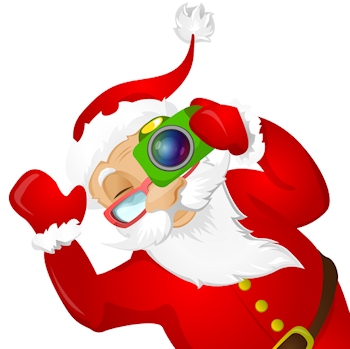 Images are a new reporting feature and one we think can prove very helpful.
We are interested in two kinds of pictures: images that show likely or probable dangers to Santa and images that show us what Christmas is like where you are. The Tracking Department wants the first kind of images while the News Department wants the second kind of pictures.
Whichever you submit below rest assured that we will study it close. Don't be surprised if your elf supervisor contacts you to discuss the image.