Sector 2 Receives a New Tracking Center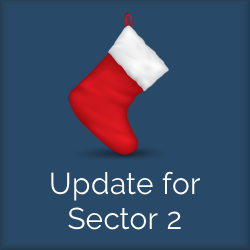 We are pleased to announce that the new Regional Tracking Center for Sector 2 will be located on Rudolph Island Russia.
Sector 2 covers a diverse area of the world in Asia and the Middle East. It spans several time zones and areas from Siberia and the Orient in the East to Israel and Jordan in the Middle East. There are both millions of believers and Santa trackers who live in this expansive area.
Rudolph Island is a remote, northern location up near the Arctic Circle. It is an excellent location from which to receive reports from trackers in Sector 2 and it also has the advantage of being the closest regional tracking center actually to the North Pole.
Our Elf Supervisor for this sector continues to be Elf Clifford Moyer, an elf with many years now of service in this part of the world. Clif speaks 14 languages and is an expert on all the varied cultures within Sector 2.
Voicing the news for North Pole Radio News and stationed as well at Rudolph Island is veteran journalist, Elf Roz, who has reported on Christmas Eve many times over the years. New studios for her reporting will also be constructed as part of the new Tracking Center.
This location will have built a special temporary unit. It will be removed after Christmas, and no one will know that the facility was ever there. Due to its remote nature, everything needed for work and life on Rudolph Island will need to shipped in by sleigh.
This is one of the larger and more ambitious new Tracking Center projects the North Pole is working on. It should be complete and operational around December 16th.
https://santatrackers.net/wp-content/uploads/2020/11/112820.jpg
321
845
Elf Roger Star
https://santatrackers.net/wp-content/uploads/2021/03/logo-1.png
Elf Roger Star
2020-11-28 16:39:25
2020-11-28 16:39:25
Sector 2 Receives a New Tracking Center