Sector 1 Gets a New Regional Tracking Center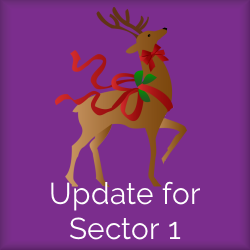 Sector 1, covering the area of the Far South Pacific, Indonesia and East Asia, will have a new regional tracking center located this year on Christmas Island. This is a territory of Australia.
A contract was signed and engineers have already been dispatched from the North Pole to begin construction. It is anticipated that the facility will be complete and staffed by the 17th of December.
Sector 1 covers the countries of Australia, New Zealand, Fiji, Tonga, Singapore, Papua New Guinea, the Marshall Islands, the Soloman Islands, Guam, and Wake Island. This broad area is one of the largest Santa visits and the weather is typically warm and balmy.
Elf Randi Hume is the Elf Supervisor for Sector 1.
"We have enjoyed having the regional tracking center in a number of places in Sector 1 over the years," Elf Randi said. "But we look forward to being on beautiful Christmas Island and we feel this location will be ideal."
Additional announcements of new locations for other Regional Tracking Centers in other sectors are forthcoming.
https://santatrackers.net/wp-content/uploads/2020/11/112720.jpg
321
845
Elf Roger Star
https://santatrackers.net/wp-content/uploads/2021/03/logo-1.png
Elf Roger Star
2020-11-27 05:34:35
2020-11-26 22:37:20
Sector 1 Gets a New Regional Tracking Center