Points for Giving to Santa's Sleigh
We are pleased to announced a new association with Santa's Sleigh, a charitable effort anchored in several Christmas communities online including the Merry Forums of MyMerryChristmas.com. You can add Elf points to your account for your participation.
This is an entirely optional activity and not required of any elf. Elves who are underage must have parental guidance in order to participate. 
In addition to the Elf points gained from your donation, you will also be generously rewarded with extra Santa points and awarded with this new badge: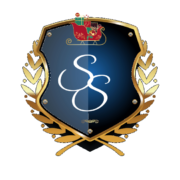 Santa's Sleigh is funded by hundreds of small donations – usually from $5 to $20. Someone benefitting from Santa's Sleigh is sponsored by a licensed charity, a church, a school or community service group.
Santa's sleigh works with these entities to meet critical needs such as food, medicine and funds to pay utility and medical bills. Santa's sleigh also provides Christmas trees, Christmas meals and modest gifts. In additional, Santa's Sleigh organizes service projects – everything from shoveling snow to sending Christmas cards to the shut in.
We are grateful for this new association and will provide news updates of our collective efforts to support Santa's Sleigh.
You can learn more about Santa's Sleigh at their website by clicking on the banner below:

https://santatrackers.net/wp-content/uploads/2022/04/040522.jpg
321
845
Elf Roger Star
https://santatrackers.net/wp-content/uploads/2022/02/logo5.png
Elf Roger Star
2022-04-05 10:00:34
2022-04-05 10:00:34
Points for Giving to Santa's Sleigh