New Tracker Elf Resources Coming Soon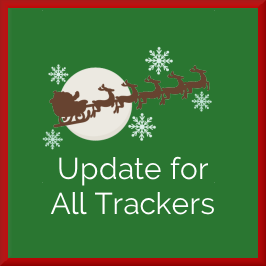 Greetings, Elves!
Now that we have passed the 100 day mark to launch it is time to focus on recruiting, training and organizing of the Tracker Elf Nation, as I like to call you. Here are some things you can look forward to in the weeks ahead:
Tracker Elf Training
It's one thing to become an elf, take the oath, learn the code and take on your elf name. That's all done at ElfHQ.com, courtesy of the Department of Elf Resources. That's the easy part. The fact you are all here is proof that you have done that.
Now comes the harder part: actually doing elf stuff. That will take some time to learn. We are developing online courses for you to work on over the months of October and November. These courses will teach you how to prepare for the things you need to do before and during Santa's  flight.
New Communication Tools Exclusive to Trackers
This website is private, an exclusive place for elves and elves alone. What you do here is between you and the North Pole. As you may have seen on the other Official North Pole websites the North Pole Post Office has put up special capabilities for improved communication with the North Pole. That same kind of thing is coming here, too.
Also, you may have noticed that JingleKringle.com, an Official North Pole website, launched their Tracking Santa By Text features last week. We as elves will likewise have our own text features for use this Christmas. That announcement is coming soon.
Tracker Group Announcements
Also, at North Pole Flight Command we are accepting applications from Tracker groups who run websites or social media channels to make use of Santa tracker maps, news feeds and radio streams for their Christmas tracking activities. Our first announcements of those groups will be coming soon and that news will be shared here. You'll see them around, for sure.
So it is an exciting time to be an elf. I hope you check in often.

https://santatrackers.net/wp-content/uploads/2020/09/091520.jpg
321
845
Elf Max
https://santatrackers.net/wp-content/uploads/2021/03/logo-1.png
Elf Max
2020-09-14 21:07:07
2020-09-14 21:07:07
New Tracker Elf Resources Coming Soon