Getting Ready to Track Santa Again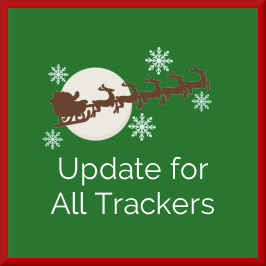 Hello all,
Elf Max here checking in for the first time in 2020. There I was, working on flight plans for 2020, when I got a call from my supervisor to "get on over there and flip on the lights" in the recruitment center (that's what they are calling my little office now).
So here I am. By myself.
This is how Santa tracking begins every year. With one elf. Me.
Here is how it will go: later this month there's this thing called Leon Day. We mark it here at the North Pole on the 24th and 25th of June. "Leon" is the the word "noel" spelled backwards. I know it's weird but for whatever reason here at the North Pole we do everything backwards on those two days. Don't ask me why.
Leon Day is the official halfway mark to Christmas. That's why it is important.
I'm not sure yet if we'll have any "official" tracker elf activities for that day. But I do know that Santa, because of the virus lockdown around the world, will be holding a "chat" on June 25th. Read the details about that here.
But instead of anything happening here, I suspect the real action won't begin for us here at SantaTrackers.net until Christmas in July.
I haven't received any official word yet on Christmas in July. I mean, yeah, I know it is in July. I just don't know when.
But that will begin for us when Santa announces the new tracker goal for 2020. Last year, he set the goal way, way high at 20 million tracker elves. I don't have a clue what this year's goal will be.
Maybe lower. With all the elves quarantined at the North Pole things are really far ahead there. The workshop, the sleigh — everything is ahead of schedule. We're all feeling super prepared. I mean, look how early they sent me over here to flip on the lights.
Anyway, just so you know, you might see some weird things here on this website over the next couple of weeks. It's routine. We'll be clearing out some of last year's data (don't want any elves out there to get confused) and updating the site with new graphics and features.
Things worked out pretty well last year, don't you think, elves?
This year will be even better. Just watch.
It is going to be a great ride up to Christmas this year!
https://santatrackers.net/wp-content/uploads/2020/06/061320.jpg
321
845
Elf Max
https://santatrackers.net/wp-content/uploads/2021/03/logo-1.png
Elf Max
2020-06-13 23:44:31
2020-07-10 00:34:28
Getting Ready to Track Santa Again