Tracker Alert: Worldwide Tracker Check-in Soon to Start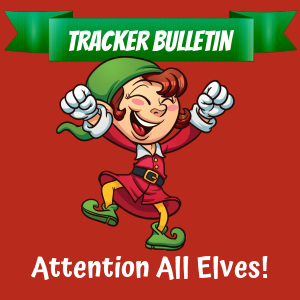 Tracker Friends,
This may be my final general post of this season. The news from this point forward should come exclusively from your Elf Supervisor. Please pay attention to what I am about to tell you:
News is about to begin coming faster and faster to you via North Pole Flight Command, Santa Update and this site, SantaTrackers.net.
Why? Because Flight Command is now engaging their final countdown protocol.
This means they are completing their checklists around the world. They are looking for any reason to stop or delay Santa's launch. What they want is a complete green light from every sector – a simple "go for launch" degree from anyone with flight control status.
Part of that protocol is a call for tracker check-ins. We anticipate those check-ins will begin in about six hours in Sector 1 and roll out sequentially in each sector.
There is NO RUSH to check in.
When your elf supervisor wants you to check in, he or she will tell you with very specific instructions.
The process is designed to allow 24 hours for all trackers to check in. So, take your time, listen to your elf supervisor, check in when you are asked and await further instructions.
Merry Christmas, good luck, and we thank you in advance for your service to Santa.
https://santatrackers.net/wp-content/uploads/2020/12/122120-2100.jpg
321
845
Elf Roger Star
https://santatrackers.net/wp-content/uploads/2021/03/logo-1.png
Elf Roger Star
2020-12-21 21:08:49
2020-12-21 21:08:49
Tracker Alert: Worldwide Tracker Check-in Soon to Start