Elf Training #21 – Photo Reports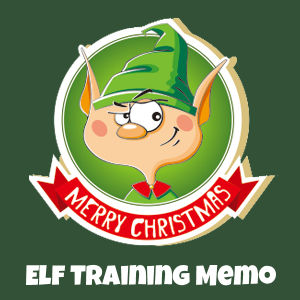 Sometimes it is necessary to send a picture to North Pole Flight Command to show what you're trying to say.
Sometimes your elf supervisor might ask you to send a photo. Sometimes you might just want to submit a photo on your own.
We have a report for that. It is called a Photo Submission Report — click here to see it.
For example, let's say there's a roof or a chimney you think might be a problem for Santa. Why not take a quick picture of it with your phone? That link above is how you turn that photo in.
We get thousands and thousands of images every Christmas from trackers around the world. They are very helpful. Some times they show weather issues or traffic issues. Sometimes we get pictures of obstacles or changes in the local landscape. Many trackers use photos to show Santa how things in their area might have changed since the last time he was there.
All of these are great ideas.
If you want to practice sending a photo by using this report, just take a quick picture of your Christmas tree — or, better yet, take a SELFIE in front of your Christmas tree and send it in.
https://santatrackers.net/wp-content/uploads/2020/12/120920a.jpg
321
845
Elf Max
https://santatrackers.net/wp-content/uploads/2021/03/logo-1.png
Elf Max
2020-12-09 05:46:34
2020-12-08 23:54:13
Elf Training #21 – Photo Reports