Elf Training #2 – Know Your Time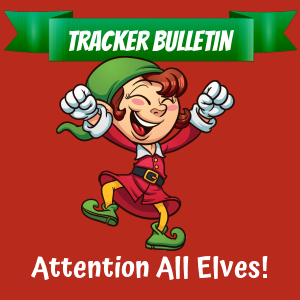 Greetings, Elves!
Time for Elf Training #2 — which is about time. I don't mean its about time we talk about time. I mean, it's about time.
A lot of new elves get confused about time. It is hard for them to understand that while it is daytime perhaps where they are that it is actually, at the same time, nighttime for someone somewhere else. The world is a big place and it gets confusion.
The best place to start to understand time and where you fit in with it all is to take a look at this sector map: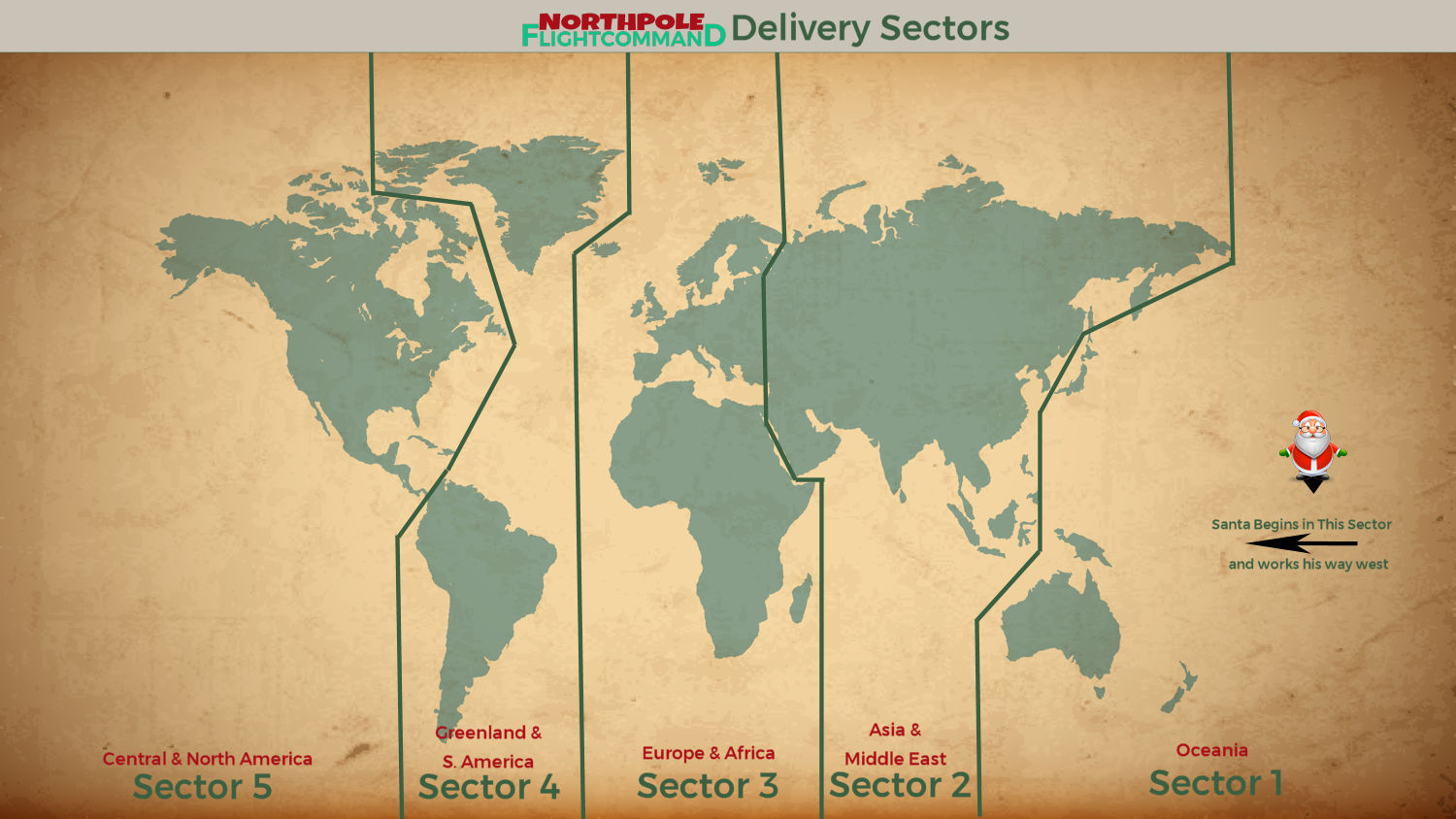 If you can understand where your sector is you can begin to understand time.
Let's say, for example, you're a tracker elf in New Zealand. That's sector #1.
If you have a friend who is an elf working in sector #5 you know that they are in a completely different time than you are. Way different time. In fact, it may be September 22nd for you in New Zealand, but it's still only September 21st for your friend in Sector #5.
Time is different for everyone.
That is why, when Santa flies, you can always hear what time HE is operating by through the Santa Updates, the news from North Pole Flight Command, and by listening to the radio news reports on Kringle Radio.
All of that stuff is available right here for you to follow.
What you need to concentrate on is knowing what sector it is you are in and keeping up with where Santa is. Oh, and doing as your supervisors instruct you and other elves in your sector at the time. All that stuff happens right here.
Questions?
Fire away in the comments below.
https://santatrackers.net/wp-content/uploads/2020/09/092120.jpg
321
845
Elf Roger Star
https://santatrackers.net/wp-content/uploads/2021/03/logo-1.png
Elf Roger Star
2020-09-21 21:27:34
2020-09-21 21:27:34
Elf Training #2 – Know Your Time