Elf Training #11 – Kringle Radio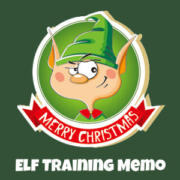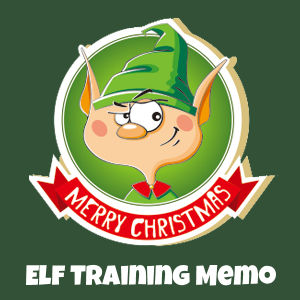 Hi Elves,
With our latest news post has come a lot of questions about North Pole radio. I hope this sorts it out.
The main radio station at the North Pole is called Kringle Radio. It actually plays year round. Mostly just Christmas music and news from the North Pole Radio news team.
In the past few years we have played around with a special radio station just for you guys. It plays only right here on SantaTrackers.net. That's coming back, as the news post said, on November 1st. It will be Christmas music, like the other station, but it will feature special news reports that are just for elves.
Kringle Radio plays on several websites online. It gets listened to by all kinds of people, not just elves. It will continue where it plays now until about a week or so before Christmas. It will then be made more widely available to the public for free.
That's because Santa wants North Pole Radio News available for the world for Tracking Santa Around the World, which is, of course, the North Pole Radio news team's live broadcast coverage of Christmas Eve around the world. It's a two day show, the biggest radio show of the year for the entire planet.
That show will ALSO be broadcast on Santa Tracker radio right here on this website…and on all of the official North Pole websites. Anyone in the world should be able to access it.
Everyone listens to this show. I listen to it. Every elf at the North Pole listens to it. Even Santa listens to it on Christmas Eve. It's amazing. We have elves everywhere, include Elf Crash Murphy who follows behind Santa as he travels and he gives live radio reports the whole way.
All the news of Christmas Eve flows through SantaUpdate.com and the radio show from North Pole Radio News on Christmas Eve.
That's how it works. Let me know if you have any questions.
https://santatrackers.net/wp-content/uploads/2020/10/100920.jpg
321
845
Elf Max
https://santatrackers.net/wp-content/uploads/2021/03/logo-1.png
Elf Max
2020-10-14 14:36:51
2020-10-14 14:36:51
Elf Training #11 – Kringle Radio