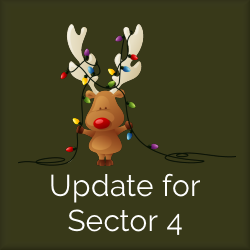 Hola, Trackers of Sector 4! Es tiempo! Time to check in!
As you may have read elsewhere, checking in is your first task as a tracker elf. It is a very important first step.
Not every elf checks in and that makes it difficult for the North Pole Flight Command Center to do their job. By checking in you give them an actual head count of how many elves out there are actually on duty.
Now, we know it's Christmas and that you're busy with a lot of other stuff. Just because you check in does not mean you need to be at your phone or your computer all the time.
The check in process merely tells the North Pole that we have your attention.
Don't worry if you miss things while you're sleeping or doing things with your family. That's normal and that's okay. In fact, it's good. Just be here when you can be here.
Checking in tells the North Pole that you're doing just that.
Click here to go to the check in page.
Once everyone is checked in, the news updates and the requests from Flight Command will start rolling in.
It's a good thing to be ready.
Thank you, elves.