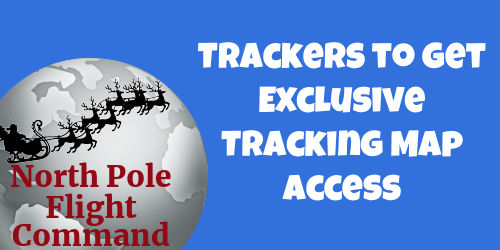 Trackers Get Early Access
Hi Elves!
I have authorized the opening of the official Santa tracker map, but only here on SantaTrackers.net and only for enrolled Santa tracker elves.
There will be several test flights of Santa's sleigh this week and if you want to follow along with where those are happening they will show up on the map. Of course, those flights are not running 24 hours a day so there won't always be data there. You can expect that the flights will increase in frequency by next weekend and I would think in the last two days leading up to Santa's launch it will pretty much be around the clock.
This same map will be visible on other websites for the general population, but not until Santa launches.
You guys get it early.
The reason we do that is so that you can practice using it as you prepare to track Santa for Santa.
This may be my last public post for a while. Usually at this point if I announce anything it will be to Tracker Elves only. Max will handle news and announcements for the general public going forward.
Thanks for your attention and Merry Christmas.
https://santatrackers.net/wp-content/uploads/2019/12/121419.jpg
250
500
Elf Roger Star
https://santatrackers.net/wp-content/uploads/2021/03/logo-1.png
Elf Roger Star
2019-12-14 14:51:08
2019-12-14 14:51:08
Trackers Get Early Access