Elf Training #15 – SantaTrackers.net Rules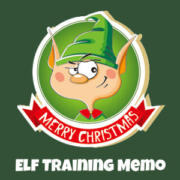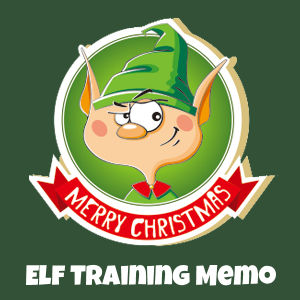 Greetings, friends!
Another week is upon us and we've got some things to discuss. As we get past Halloween in a few days you may notice some great activity on our merry little website. This seems to happen every year.
As more new elves come to the site it is a good time to remind all of some simple rules we have on the website. By and large, Santa treats all of his elves with great respect by NOT having a lot of rules. He believes a good elf will know the rules and keep them on his or her own without having to be told to keep them.
While this site belongs to and is for official elves it is possible the public can get on here and see things. So representing Santa, Christmas and the North Pole well always means being on our best behavior. What does that mean?
It means being kind, thoughtful of others and wanting to be of service in any way possible.
All of us as elves come from different parts of the world. We speak different languages. We have different customs. It is easy for misunderstandings to happen. We try hard to avoid that if we can. But if it happens the rule is always the same: just be nice!
As for using the website we provide a number of ways for you to comment, ask questions, and to find out what is going on. Again, the rules with this are simple: just be nice.
Is it possible to get in trouble?
Yes, it's possible. But it does not happen very frequently. If someone should get out of line in some way, what do you think we are going to do? We're are going to just be nice. We have found that when we treat a trouble maker nicely they stop being a trouble maker.
Every once in a while, very rarely, we have had to kick someone off the site, to take away their Elf license and to ban them from tracking Santa for Santa. We try very hard never to do that.
We find that if we ask nicely most elves will conform to the rules and will serve the elf community politely.
Part of "just be nice" means never being mean. It means never using foul language. It means never being a bully. It means treating others with respect. It means doing your best in all things to be nice to other people.
One last thing to remember: as an elf, especially in those last crazy days before Christmas, it is easy to want to do your elf work all the time. It's fun. We understand that. But Santa also knows you have a family and that at different times you will be needed more as a family member than as an elf. We give you all kinds of tools to keep you informed of the situation at the North Pole and with Santa's flight. But if you have to take time away to be with your family Santa reminds you to do it. Your family is more important than your elf work.
Those are the rules.
Got any questions?
https://santatrackers.net/wp-content/uploads/2020/10/101720.jpg
321
845
Elf Max
https://santatrackers.net/wp-content/uploads/2022/02/logo5.png
Elf Max
2020-10-26 16:33:50
2020-10-26 16:33:50
Elf Training #15 – SantaTrackers.net Rules