Congrats to Newly Promoted Elves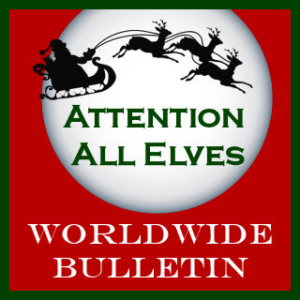 We are pleased to announce the promotion of two important elves — Elf Max and Elf MerrySuger.
Chances are you know Elf Max pretty well. He has been a fixture on SantaTrackers.net since the beginning because, well, he's the elf who built and runs the site. He has been named the Head of Site Support & Tracker Elf Training Manager.
Elf MerrySuger has also been around for a while and you might know him. His efforts have focused largely away from this site to help with social media in places like Facebook and Instagram. He will continue with those social media duties but really he's been hired as part of the staff from the Department of Elf Resources. He has been named Community Manager at SantaTrackers.net and will lend a hand to Max in providing site support. He also will work to process new elf hires, promotions and assignments.
Both of these elves have now been added to the Supervisors Page here at SantaTrackers.net.
https://santatrackers.net/wp-content/uploads/2020/10/10082020.jpg
321
845
Elf Roger Star
https://santatrackers.net/wp-content/uploads/2021/03/logo-1.png
Elf Roger Star
2020-10-08 00:52:28
2020-10-08 00:52:28
Congrats to Newly Promoted Elves