Elf Training #13 – The Red Zone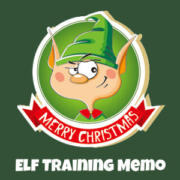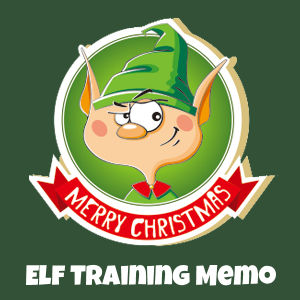 Greetings, Elves!
Today's training is all about the Red Zone.
The world never stops spinning. Time marches on. When one part of the world awakens to a new day, the other part of the world is heading into the darkness of night.
Come Christmas we mark this passage of time when each sector enters what we call the Red Zone.
The Red Zone is when a sector enters into the day of Christmas Eve. The Red Zone runs from midnight local time of Christmas Eve morning until Santa calls for bedtime on Christmas Eve night.
The Red Zone is kind of like a rallying cry for Santa Tracker Elves. It's when we get to do the real work we sign up to do — tracking Santa for Santa. Here is a North Pole Radio report from last Christmas explaining it:
What are you going to be doing when you get in the Red Zone? Here is a summary:
Your eyes will be on THIS website right here. It will be right here where your supervisor will post instruction from Flight Command of what is needed to help Santa. Click here to see what that kind of post looks like. 
You'll be watching The Map, which will be available on all official North Pole websites.
You'll be following the North Pole News.
You'll be watching developments of Santa's flight at North Pole Flight Command.
You'll be listening to Santa Tracker Radio, also right here on this website.
You'll be the local North Pole agent to those people around you in your home, your neighborhood and on social media.
We would remind you that while being in the Red Zone you will have to juggle your duties as an elf with the activities of your family. Santa wants you to remember that YOUR FAMILY COMES FIRST.
The beauty of Santa having 40 million plus tracker elves this year means that the work is spread around. Lots of other elves in your sector will be working the Red Zone as you will be. If you cannot respond to a call to action at a certain time — don't worry about it. Others will pick you up!
Questions? Feel free to ask them below.
https://santatrackers.net/wp-content/uploads/2020/10/101320.jpg
321
845
Elf Roger Star
https://santatrackers.net/wp-content/uploads/2021/03/logo-1.png
Elf Roger Star
2020-10-18 08:01:33
2020-10-18 08:01:33
Elf Training #13 – The Red Zone