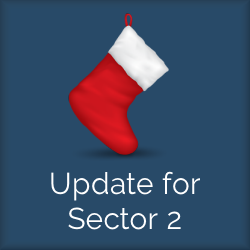 Greetings, Elves!
It's finally time — it's time to check in!
This is for the mighty elves of Sector 2 only. This is OUR time. Let's show them what we can do.
Checking in is a very simple process. You just click on this page and fill out the form. It tells the North Pole that you are on the job and ready to track Santa for Santa.
This is a very important first step in your job as a Santa tracker. We must know if you're working.
Once we know that, the North Pole will know who to send direction to.
Things will start out a little slow. After all, it's not even Christmas Eve yet. But there are things the North Pole needs to know even before Santa flies.
So be alert. Check this website often for updates on what North Pole Flight Command needs you to do.
Let's make Santa proud!