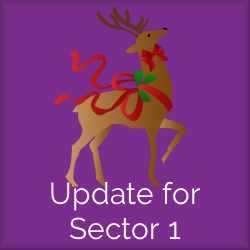 Ok trackers of Sector 1 — it's time to check in.
Let's show the North Pole that Sector 1 Trackers are the very best in the world. Let's show Santa that we're paying attention and that we're ready to help him get around the world.
Checking in is your first official act of tracking Santa. It is a very important part of your job.
It is also very easy to do. Just go to this page and fill out the form. This tells the North Pole you are on the job.
Sector 1 is the first sector of Santa's journey. We set the pace. Everyone looks to us to do a good job so that Santa can get to the other sectors on time and in good shape.
Let's show them what we can do!
Thanks for all your help!