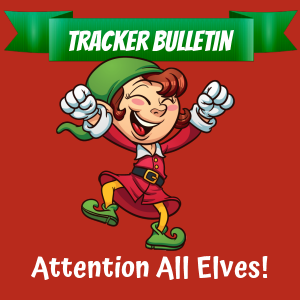 With Santa scheduled to deliver in roughly 4 days we remain well short of our recruitment goal. Santa has asked that we have 20 million total tracker elves working by Christmas Eve and we're going to deliver.
We have just posted a page with dozens of images that can be used to spread the word about the need for more tracker elves on social media. If you are on Twitter or Instagram or Facebook or Reddit or other social media sites we humbly ask that you use one or more of these images to please help recruit more elves.
Click here to go to that page.
Find an image you like, click on it, then right click to "save as" and save the image to your computer or device. Then share as you would any image, linking back to SantaTrackers.net.
We have about 3 million more elves that Santa is looking for. So we have a big mountain to climb.
We can sure use all the help we can get.
Thanks you.