My fellow elves: some of you are NOT understanding how this works or, WHEN, it works. You need to understand this.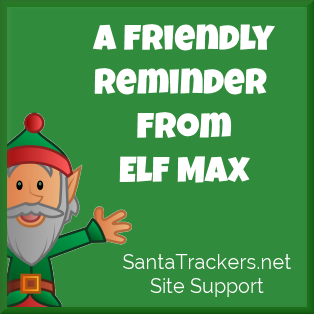 The countdown clock you see on the upper left represents the days, hours and minutes until Santa launches. It marks the time when Santa will be leaving the North Pole to deliver. 
It takes Santa about 30-35 hours to make his way around the world. That is MORE than 1 full day. Not night, DAY. 
If you start your Santa tracking a week from Monday — you will be too late!
It is Christmas Eve in the far South Pacific first — in Sector 1. 
For those of you in sectors 2, 3, 4,and 5…that will be December 23rd. 
That is why it is very important you check the website EVERYDAY. We will keep you updated on Santa time and WHEN you need to be tracking Santa. 
Trust me on this. It will happen sooner or faster than you think. Pay attention!