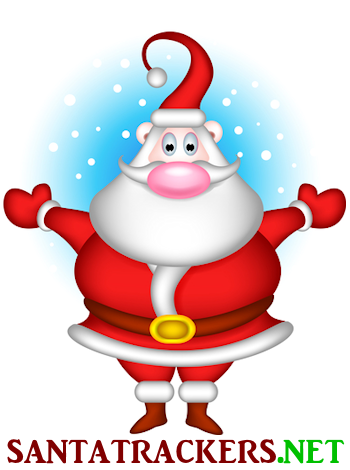 We know you have questions. You can ask whatever questions you want but please read below for answers to the most common questions we receive:
What's the difference between this and other Santa trackers online?
We are at the North Pole. We work for Santa. We track Santa FOR Santa. Our job is to help Santa get around the world quickly and safely. We build Santa's sleigh. We have the technology to know where Santa is at all times. He approves our efforts and methods. He employs millions of elves around the world to help complete his mission.
Other Santa trackers online use the inferior technology of search engines and military units. They track Santa and often provide erroneous information. Nice people, but amateurs.
Ok, I'm a Santa Tracker Elf now. What do I do?
You are the eyes and ears for Santa on the ground where you live. Your job is to think Santa all the time. Your job is to report what you know to North Pole Flight Command.
Click here for more information.
Can I come live at the North Pole?
No, sorry. Santa has plenty of elves at the North Pole. He needs them where you are.
How do I get promoted from being a 2nd Class Tracker Elf to a 1st Class Tracker Elf?
Be active on SantaTrackers.net as a North Pole Elf. Promotion from 2nd class to 1st class or other elf jobs is not available for Freelance Tracker Elves. North Pole Elves are employees in the cause of Santa. They receive all the opportunities to advance in their elf careers.
How do I know what sector I am in?
If you know where you live you can see it on the sector map. If you're still not sure just post about it on the Elf Wall and you'll get lots of help understanding it.
Do I get paid to be an elf?
No. How silly of you. Elves don't use money. We use cookies.
How do I apply for other elf jobs at the North Pole?
The Department of Elf Resources will post new elf jobs when they become available. Be sure to join the Elf Resources Job Board and pay attention when new jobs become available.
What must I do to become an elf with a different job?
Do a good job at the elf job you have now. Be kind, nice and active on SantaTrackers.net. Try to impress your elf supervisor. Share ideas. Help other elves. Be creative!
What can I do between now and when Santa launches as a Tracker Elf?
Learn everything there is about this job. Watch for Tracker News updates from your Elf Supervisor. And recruit more elves.
As a Tracker Elf do I get to talk to Santa when he is on the sleigh?
It's possible but not likely. Santa has his hands full with the reindeer. Santa frequently is scheduled in North Pole Chat and he remains available for private chat sessions at SantaUpdate.com. Every once in a while Santa will hold a Tracker Elf Conference. Watch the site news for more details about that.
Why does Santa need so many Tracker Elves?
Because the world is a big place and he can't be everywhere at one time. He depends on elves to help him.
What's the difference between a Tracker Elf and a Secret Spy for Santa?
A secret spy is an important elf. But a Tracker Elf is even more important. The reports are much more difficult to fill out and the detail is greater. A Tracker Elf also has more responsibility.
Can I be interviewed on the Santa Tracking radio broadcast on Kringle Radio?
It's possible but we can't interview everyone on the radio. We'll let you know.
You

 have elf 

questions.