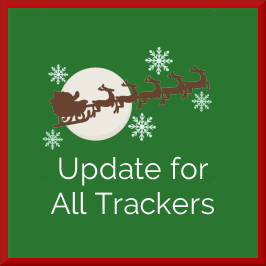 Greetings, my fellow elves!
The hours are quickly passing. We are just hours now from Christmas Eve dawning in the far South Pacific. When that happens a special radio broadcast for Tracking Santa begins and you are all invited to listen to it.
Some of you will miss the start of it. It will begin in the middle of your night.
But not to worry. This is one radio show that goes on for more than 50 continuous hours. That's more than 2 full days! You will have plenty of time to hear it. You can listen to it just by clicking on the player at the bottom of this page.
If you miss some of the radio news, you can always catch an archive of those radio reports at SantaUpdate.com.
As for me, I will be working in shifts with other elves tracking Santa just like you and providing site support here at SantaTrackers.net.
— Max out —