The tricky thing about tracking Santa for Santa is fitting it in around all your other Christmas activity.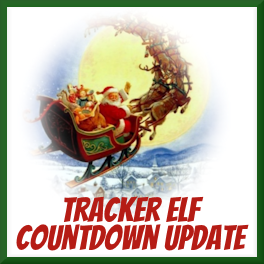 It is an important time for family and doing things in the days and hours leading up to Christmas and Santa wants you to put your focus there — AND be a tracker elf at the same time. 
That is why the Tracker Elf check in process coming later this week is so important. 
You will be asked to check in so that the North Pole will know when you can be on the job…and when you cannot be on the job. 
This is a work-from-home position and we are hoping as such you can be able to be a tracker elf for Santa as well as tend to your family responsibilities at the same time. 
So keep your eye out for the instructions coming for checking in. You will be able to check in via your computer or your phone — even by text.