Santa's Sleigh is a charitable effort anchored in several online Christmas communities, including the Merry Forums of MyMerryChristmas.com, where the project began in 2004.
Every year hundreds of small donations – typically from $5 to $20 – fund Christmas for families in need who are sponsored by churches and community service organizations. Over the years we have helped families, single parents, elderly and other individuals with everything from utility bills to Christmas turkeys to medical expenses. Santa's Sleigh also sponsors small service projects from shoveling snow to sending Christmas cards to those who are ill or shut in.
You can now purchase points to aid in the effort.
Each point costs $0.10 – so a $10 donation will get you 100 Elf points, for example. A donation also brings a generous transfer of Santa points from Santa and the award of this badge: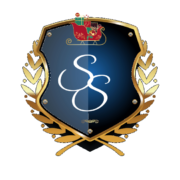 Please put in the number of points you would like to add to your account below:
Donations to Santa's Sleigh from SantaTrackers.net